SHOP
Beating the odds: A practical guide to navigating sexism in Australian universities has been shortlisted for the 2021 Australian Career Book Award.
REVIEWS
Do yourself a favour and buy the book. It's topical, insightful and full of practical suggestions for women in higher education settings and in leadership roles generally. Professor Penny Paliadelis
I love everything about this book. I found it easy to read, insightful, validating, inspiring, motivating and funny. Marcia's anecdotes are poignant and her advice is invaluable. I rate it a 10/10! I have highly recommended it to all my colleagues. Associate Professor Kathy Tangalakis (now Professor Tangalakis :))
Timely, pragmatic and an engaging read. Dianne Semmens
So much great advice for professional as well as academic leaders/aspiring leaders and women everywhere". Claire Shaw
If you're in Australia and would like to purchase 1-3 copies, please scroll down on this page.
If you're in Australia and would like to purchase more than 3 copies, or if you are not in Australia, please use the 'CONTACT' form above or simply email me at mttdevlin@gmail.com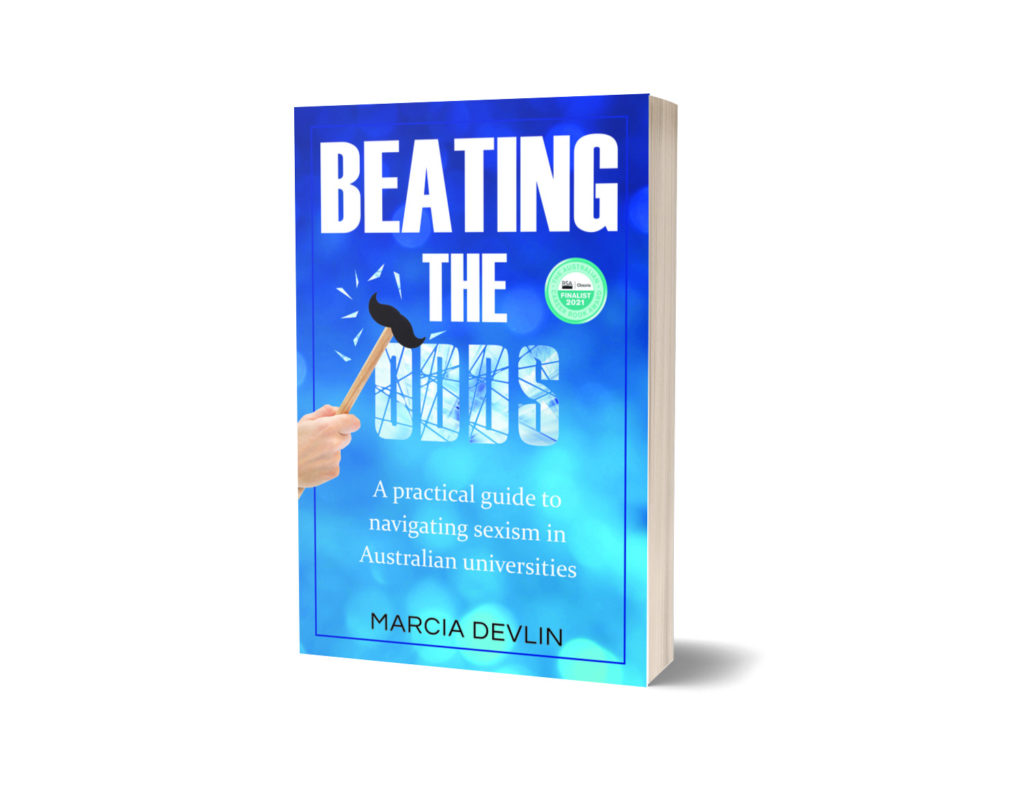 Showing the single result